If you ever decided to live in Istanbul, wherever you go will find the best stores to buy your furniture from. If you are in Turkey and do not know where to buy your furniture, here are 4 of the best places to buy furniture.
DOĞTAŞ MOBILYA
The company is a Turkish furniture produces and retail chain.  There are over 200 stores across the country and abroad. In recent years, the company started working with many well-known designers such as Atıl Kutoğlu and Ece Sükan.
ARÇELIK A.Ş.
The company offers you the best of products for your home, it mainly focuses on smart home systems and electronic accessories for your home rather than just furniture. The company is active in more than 100 countries. The company has 15 production plants in Turkey, Romania, Russia, China, Thailand, and South Africa. The company is a household appliances manufacturer from Turkey. The company engages in the production and marketing of durable goods, consumer electronics, kitchen accessories, and small home appliances. In addition to its products, the company also produces refrigerators, washing machines, and dish washing and cooking appliances.
DILEK MOBILYA
Dilek Mobilya is another furniture company to buy your favorite furniture from, the company has many stores around Istanbul. Half century old furniture center that provides solutions to your classical furniture, avast-grade furniture and modern furniture demands. It is a good furniture producer for lovers of this kind of style with extreme vanity. The company also delivers abroad not just locally so if you like the furniture you may ship it to your home country.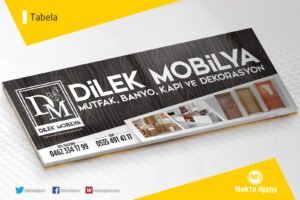 ESKIDJI BAZAAR
The Eskidji Bazaar is considered one of the best places to buy your furniture from, the place looks like a shopping mall, but from the inside is full of different furniture stores, from bed room focused shops, to kitchen accessories, and home accessories. The place is considered as a know it all place, because of its many stores covering all the needs of their customers and because of its being always the best choice to buy from.