Despite the global outbreak of the corona-virus, which has affected all sectors of world trade, investing in real estate is still in demand since investing in real estate is a safe way for people to look for lucrative capital opportunities.
There is still a demand for real estate in various shapes and sizes. Investing in real estate in Turkey is one of the most prominent ways to invest and save money.
People want to buy property in Turkey may be faced with questions such as what motivates them to invest in real estate, do they want to use the facilities and incentives offered by the government officials, Turkish citizenship only will be given to those who buy property worth at least $ 250,000 and whether those who buy real estate with less than that amount can take citizenship.
Most people are hesitant to invest in real estate, especially in choosing the right property. Therefore, the content presented in this article can be a good guide for this group of people.
Choosing the right property
If someone wants to buy a property in Turkey, he/ she must pass several steps. If the purchase process is done carefully; It will ensure a safe and secure investment. Otherwise the risk that may occur in the first step of real estate ownership will happen.
Especially if the person is not present in Turkey and wants to buy the property remotely. Therefore, it is better for a person to pay attention to the following points when buying a property.
Specify the purpose of the purchase: purchase of property for housing or investment
Determining the property location: in terms of fitting with your purpose
Determining unit type: under construction and ready to delivery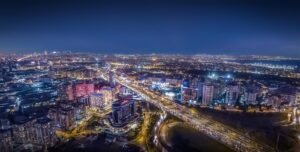 If the building is under construction, the following steps should be considered;
Construction license
Quality of projects
Deliver time
Firm reputation
If the building is ready to delivery, the following should be considered;
Ownership verification in Property and Records Administration
Determining property independence to others
Not having any legal problems
Visiting the property
Matching property features
Which is better: investing in downtown or suburbs
It should be noted that the location of real estate is divided into three categories;
Downtown of the cities: Due to the concentration of commercial activities, large companies and government services in these, the demand for these items is more, so the price of these areas is becoming more.
Suburban areas: These areas are among the neighborhoods that have been expanded and developed with urban regulatory programs and have been considered by investors with increasing facilities.
Rural areas: Investors' goal for this category of purchases will be agricultural investment, farm acquisition or growth for quiet housing and recreation.
Which is more profitable: buying a property in the suburbs or downtown?
Determine how the property should be selected relative to the location in the city or suburbs. The person who wants to buy must determine its usefulness in one of these three areas according to his/her purpose for the purchase.