Amid the coronavirus pandemic, Turkey was one of the rare countries where negative growth did not occur and its economy grew by 1.8% in 2020, said Auguste Tano Kouame, the World Bank country director for Turkey.
Sharing the main findings of the report, David Knight, said: "Although Turkey was seriously affected by the pandemic, the overall economic performance of Turkey was very good throughout 2020. It grew by 1.8% in real terms."
Turkey is looking at 2021 as the year when the world will win the fight against the pandemic and the nation's economy will make unprecedented growth, the country's industry minister said.
In fact, Turkey was the fastest growing as of last year, he noted, adding the growth is expected to be 5% this year.
In 2020, global production and trade saw one of the largest drops during the last century, said Mustafa Varank, speaking at the opening ceremony of an aluminum plant in Turkey's industrial province of Kocaeli.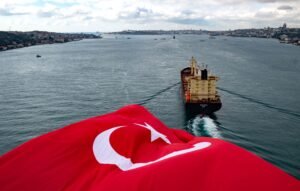 The global economy and trade narrowed by 3.3% and 8.5%, respectively, he added.Touching on Turkey's performance in 2020, he said despite the turbulent times, the country posted a GDP growth of 1.8%.
Knight said: "We expect Turkey has a competitive advantage in realizing the green transformation, saying that measures have been taken that can play a very positive role on assets and balance sheets in order to ensure a timely and effective recovery in Turkey.
Last June, industrial production reached pre-pandemic levels in Turkey, Varank said. He added that the country's exports in the second half of 2020, matched the same period in 2019.
He said the industrial sector generated 392,000 additional employments during the pandemic. In 2021, industrial production also posted a significant increase of 12.3% in the first quarter, he said.