Both Turkey and Greece are emphasizing greater trade with European Union countries. In June 2000, Greece, a European Union member since 1981, was declared ready for membership in Europe's Economic and Monetary Union (EMU) next year.
The EU established a customs union with Turkey in early 1996, and Turkey is still on the waiting list to become an EU member after 2010. If Ankara's structural readjustment package of 1999 helps stabilize the Turkish economy and reduce inflation, unemployment, and the share of the budget deficit in the GDP, and expand privatization of the public sector, then accession to the EU will be guaranteed.
Cavusoglu said Turkey's President Recep Tayyip Erdogan and Greek Prime Minister Kyriakos Mitsotakis were planning to meet at the NATO summit in Brussels on June 14.
"The purpose of meeting was to attempt an initial negotiation process and if possible, a gradual normalization of the situation over time."
Speaking at a news conference with his Greek counterpart Nikos Dendias in Athens on Monday, Cavusoglu said they reached an understanding on 25 articles to improve commercial ties, and both countries would recognize each other's Covid-19 vaccinations, in a move to help tourism. "The agreement we reached today will mutually contribute positively to our tourism sectors," Cavusoglu said.
He said Turkey is ready for dialogue without any preconditions to improve bilateral relations with Greece.
"We agreed to resolve differences within the framework of good neighborly relations, international law and respect for mutual interests," he said.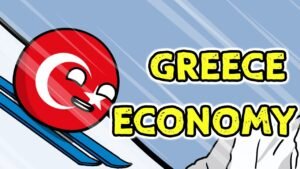 So,Turkish and Greek business leaders signed Wednesday a memorandum of understanding to improve bilateral economic relations.
Turkey and Greece will start taking concrete steps and working on joint projects to improve economic and commercial ties, Turkish Foreign Minister Mevlut Cavusoglu has said after talks in Athens, as the NATO members seek to repair ties.
The Greek foreign minister said that the two sides also agreed on a list of economic cooperation programs.
Levent Sadik, the head of the DEIK's Turkey-Greece Business Council, said the agreement was an important step for doubling the bilateral trade volume of two countries.