Galatasaray signed a deal with Enerjisa, Turkish energy company on March 9 that will install a solar energy power plant on the roof of its football stadium to produce electricity for the venue.
Galatasaray focuses on ecology and invests in renewable energy sources. A solar power plant will be built on the roof of the Türk Telekom Stadium, which will be one of the largest installations of this type in the world.
Galatasaray's deputy chair Yusuf Gunay emphasized the importance of local and renewable energy. The project will make an important contribution.He added that Enerjisa will produce and install the plant on a 40,000-square-meter area on the roof and will operate it for 10 years.
Galatasaray has decided to take a step towards generating its own electricity. The club's authorities have signed a contract with Enerjisa to build the world's largest solar power plant on the roof of the stadium. The company will operate the power plant for the first 10 years after its inception.
The project will contribute to Galatasaray and the Turkish economy. The power plant will have an at least 100-Million-Turkish lira contribution to Galatasaray during its 25-year-life.
The company is saving 200,000 trees as part of the project and the energy that will be produced at Galatasaray's home will be able to supply 2,000 houses. It is an investment for nature, Turkey's future and the country's future generations. Enerjisa is planning to complete the project in 12 months.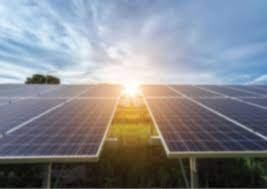 Benefits for environment and club's finances
The rooftop power plant is to have 10,000 solar panels with a total area of 40,000 square metres. Its transmission capacity will be able to supply electricity to 2,000 households. The installation itself is to be built 12 months after signing the contract, which took place on March 9, 2021. The construction of the power plant will be financed by Enerjisa Enerji, and the cost of its creation is estimated at TRY 20 million (€ 2, 1 million).
The solar power plant at the Türk Telekom stadium will have a capacity of 4.1 MW. In doing so, it will beat the Estádio Nacional de Brasília Mané Garrincha power plant, which produces 2.5 MW per year. The investment will reduce annual CO2 consumption by approximately 3,250 tonnes, which experts believe would save 200,000 trees over 25 years of its lifetime.