The Turkish e-commerce market is modest compared with many other European nations, but its rapid growth in sales volumes sets it apart as a country to consider.
While the economic impacts of COVID-19 may affect short-term appetite for spending, the long-term direction of travel in Turkey suggests e-commerce will become an integral part of daily life. Sales on key Turkish e-commerce site GittiGidiyor trebled during the first quarter of 2020, while grocery chain Carrefour reported a 50 percent rise in turnover. As with other nations, essential goods saw the highest levels of sales growth.
The volume of e-commerce in Turkey jumped 66% year-on-year to 226.2 billion Turkish liras ($32 billion) in 2020.
Turkey's e-commerce volume to general trade ratio rose from 9.8% in 2019 to 15.7% on average in 2020.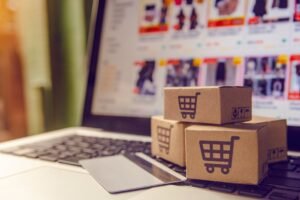 The number of companies running e-commerce operations in Turkey also surged 275% to 256,861 last year, an indicator of dynamic development of the sector in the country, she stressed.
Payments by credit/debit cards constituted 61% of total e-commerce volume in the country
Driving up basket values and encouraging citizens to buy more non-essential goods online will be important to the sustained growth of the market. At present, the average annual online spend per person is just TRY1,398.29 (US$235).