Bahcesehir
Bahcesehir is especially popular with families and city workers looking to commute, the highly excellent value per square meter attracts families on a budget. There is no need to go into the city center, since everything is on your doorstep.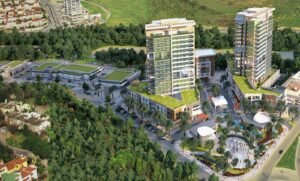 Beyoglu
It is close to places like the Golden Horn, Taksim square and Bosporus, and Galata Bridge, the gateway to Sultan Ahmet old city part, with landmarks like the Grand Bazaar, Blue Mosque and Topkapi Palace.
Esenyurt
Esenyurt is in a strategic location, with TEM high way to the north and E-5 highway to the south, making it super easy for commuters. Esenyurt is home to a large university and is close to others, making it a popular choice for students.
Nisantasi
Nishantashi is a luxury and expensive area. Its most prominent street, Abdi Ipekci, is Turkey's most expensive shopping district, with expensive brands out there.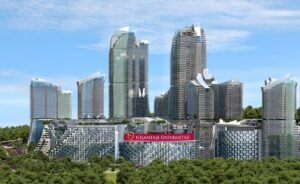 Kucukcekmece
The population of Küçükçekmece is growing, and new schools, supermarkets, shopping centers and other facilities are rapidly being built. Many more attractive projects are gradually being built there.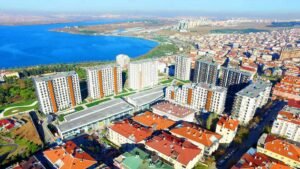 Tarabya
To live here is to enjoy the ambience of the coastal Bosporus strait. It is one of the most popular places to retire not only for foreigners but also for Turks. Suburbs in Tarabya don't promote that urban feel and settling in is easy because it supports local hospitality.
Beylikduzu
Beylikdüzü is the modern part of Istanbul which is improving more every day. Beylikdüzu together with the Ataköy Marina district are now attracting the upper-middle class because of their good infrastructure, and are seeing the construction of new luxury developments.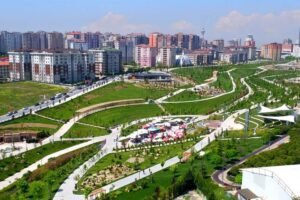 Sancaktepe
It sits in Asian Istanbul, giving residents a completely different ambience and atmosphere from neighborhoods on the European side. Sancaktepe residents adore its location on the edge of the Alemdag forest, popular with families, especially at weekends.